It's actually easier than thinking of a hip way to describe print buying.
Buying printing can be an intimidating experience but it doesn't have to be. My advice would be to become familiar with the printing process. Once you feel comfortable with the terms and understand what information the printer needs, you will save yourself a lot of grief and confusion. Have your print sales contacts instruct you on what you need to know and how to ask for it.
Use their knowledge to inform you. Understanding terms is key.
I had a client ask for a book quote for 130 pages. When the files came in, the book was actually 260 pages. She had confused "pages" with "sheets". This is not an uncommon mistake. Printing Impressions has created an informative book, Basics of Print Production, that covers the processes involved in creating various print projects.
I always recommend getting pricing for any new print project from three different sources. Most printers are streamlined to a particular output. You may find that Printer A's pricing on postcards is better than Printer B's. But Printer B's pricing for brochures, at a higher quantity, is better than Printer A's. With multiple sources, you will soon learn what the sweet spot is for each printer as far as quantity, quality and price. However, while narrowing down your choice of printer, be sure that each quote for the same project is really being quoted with similar processes and equivalent materials. An example of this would be Printer A quoting the project on a higher grade paper while Printer B is quoting on a lesser, inferior paper. Whenever possible, ask for samples of a project they have printed in the past that matches what they are quoting to you. Once you have established a relationship with a printer/printers that is reliable and affordable, your print buying will be easier. Printers relish repeat clients and will make a great effort to understand what you like and collaborate with you. Your success is their success as well. A good printer takes a great deal of satisfaction from giving a client a showcase piece that both parties can take pride in producing.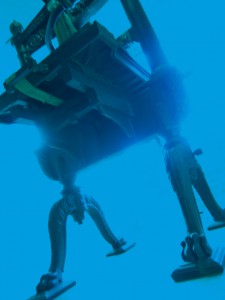 Don't have the time, or overwhelmed with the process, to develop a print buying strategy? Perhaps engaging a print broker is a better option. They have built relationships with various printers and suppliers and can be your advocate in the print world. I have always been so impressed at how print brokers, like Trademark Graphics, work so hard to get the best possible quality and price for their clientele.
Print production is not brain surgery. It can be learned easily. The more you know, the easier your print-buying experience will be. I never tire explaining the processes to clients. I want them to be informed. It makes the whole project run more smoothly for everyone involved.